I just listened to this excellent Charles Dickens tale while driving to and from work. Thank goodness for public libraries. In the novel "Great Expectations" refer to a large sum of money, and Pip (which may or may not be my new favorite name for our future fish), is given this money to make something great of himself.
Playing "Don't Eat Pete" at a Halloween party.
I have my own Great Expectations, something great I have been given to do something great with. That great thing I have been given is my life. Pip's "Great Expectations" originated from a stranger's money, all of ours originated by the grace of God. The following is one of my favorite scriptures:
"I beseech you therefore, brethren, by the mercies of God, that ye present your bodies a living sacrifice, holy, acceptable unto God,
which is
your reasonable service.
U
Add a Note
And be not conformed to this world: but be ye transformed by the renewing of your mind, that ye may prove what
is
that good, and acceptable, and perfect, will of God."
Romans 12:1-2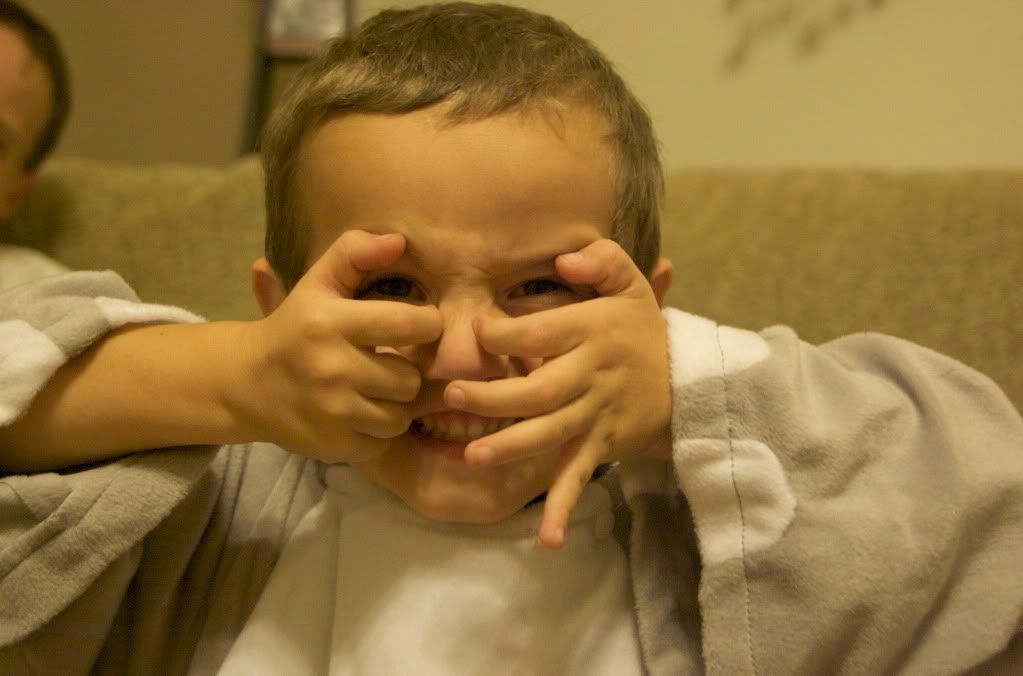 Ethan was trying to imitate Nick's silly face. Pretty close...
Sometimes these Great Expectations throughout our lives come to us are unexpected, sometimes they're something we want, and sometimes they're something we didn't know we needed.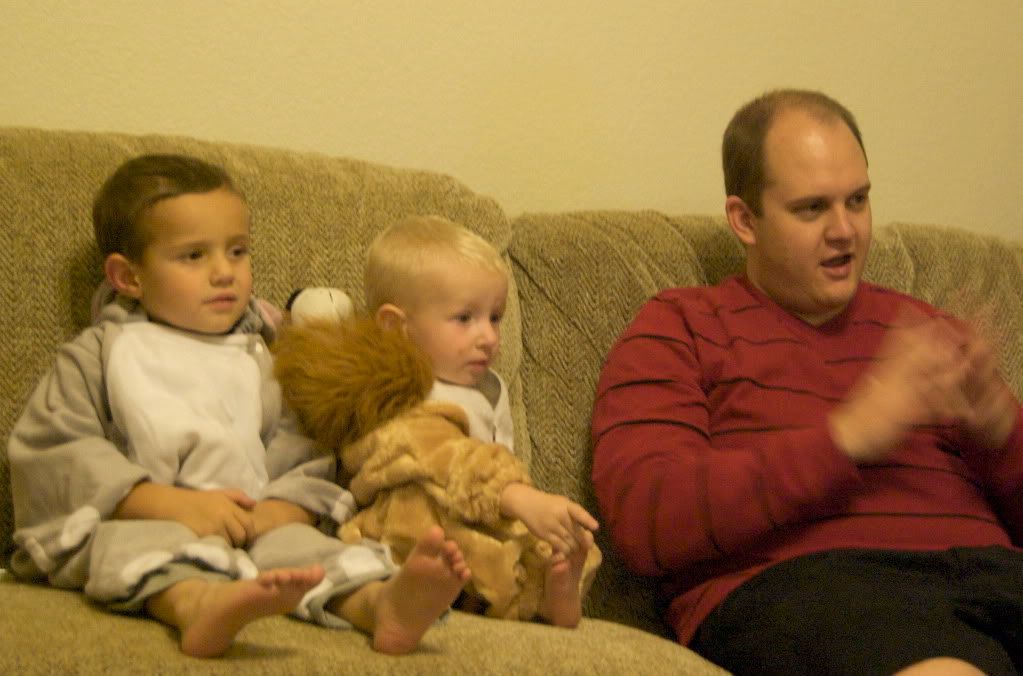 Nick was discussing some deep philosophical implications of an old school Mickey Mouse cartoon to the younger generation.
The reassuring piece of all these Unexpected Expectations is that we can be reassured that they were directed by the hand of God. Even though my life has been full of Unexpected Expectations, I assure you they have been, if nothing else, Great! One in particular is my wonderful husband.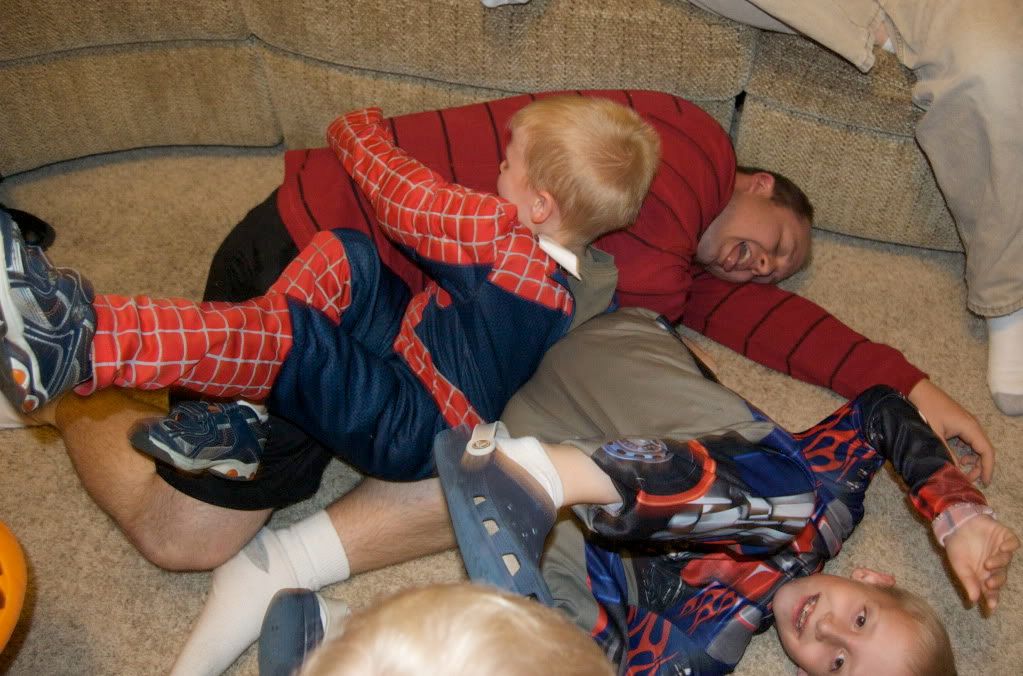 When I was about 16, my sister, Jen, asked me if I knew (via women's intuition) anything about my future husband. I told her I
knew
he would be a singer.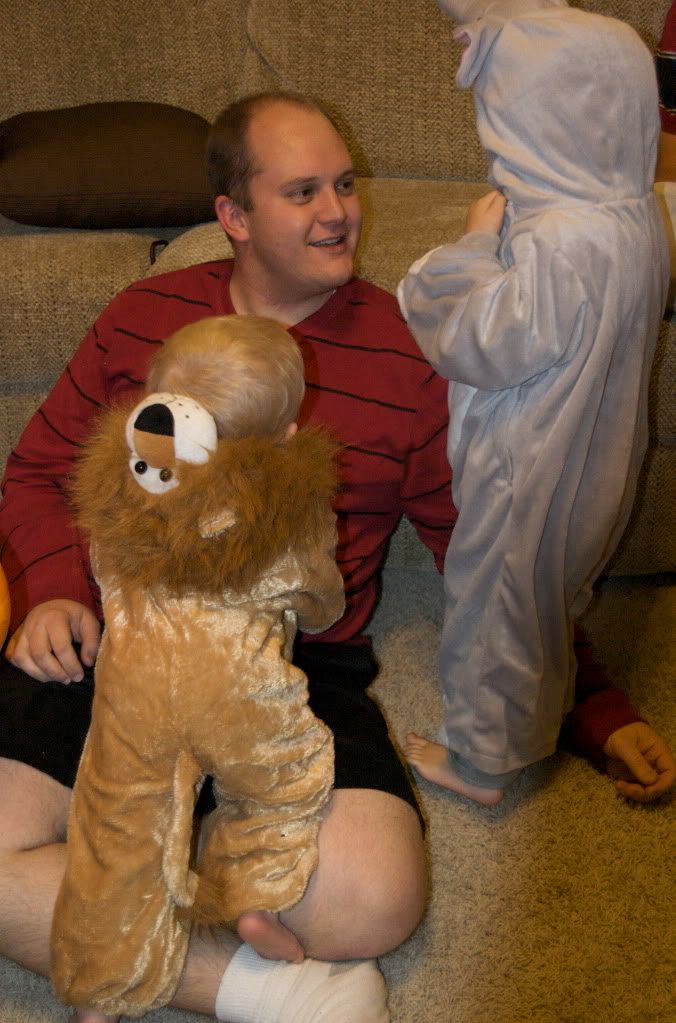 Nicholas is no singer, but his voice and the words that he speaks are a melodic tune that I could listen to forever. He has a way of teaching that is transforming and full of love. He is the father of our home that is perfectly suited to make my "reasonable service...[the] acceptable, and perfect, will of God." He is my Greatest Expectation.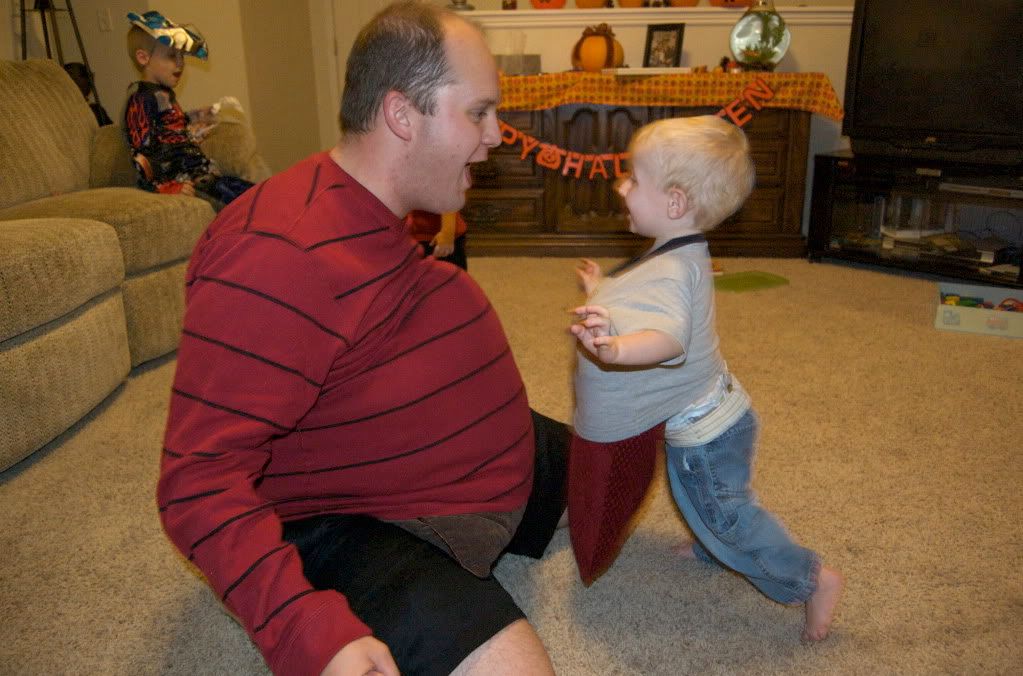 Those boys got all tuckered out wrastling with each other! So cute!
I am so blessed to have him and wait anxiously to see him fulfill his fatherly role that is so prepared to do. He may not be a singer, but he certainly is a Rock Star!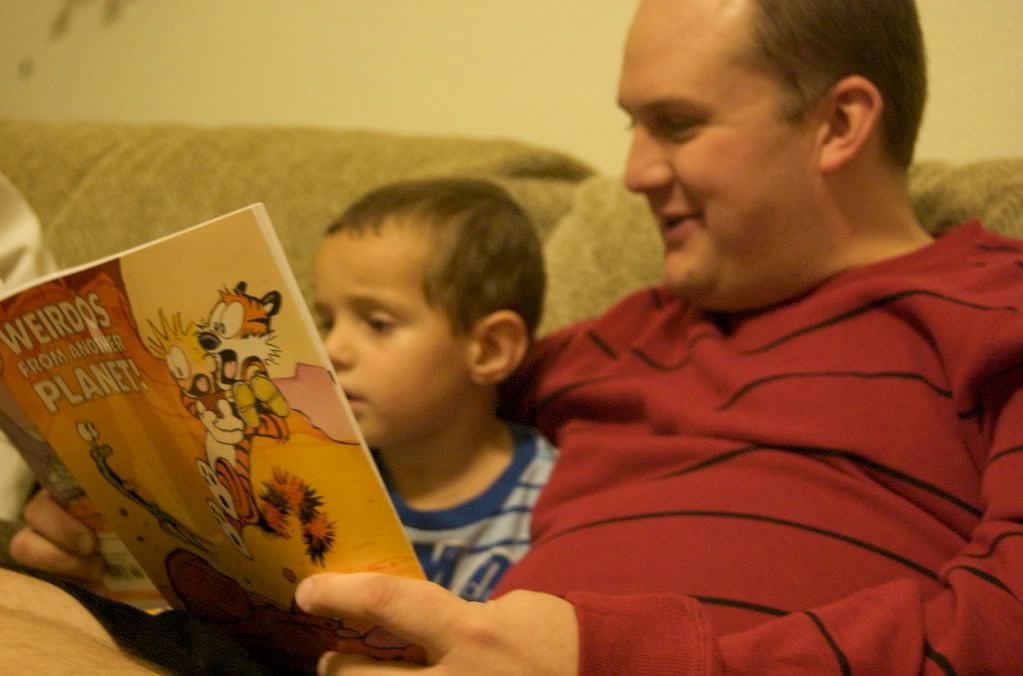 May we all fulfill our Greatest Expectations.