A number that repeats in the month, day, and year in a date will not happen again in my lifetime, unless I live to be 1,015...which I'm not sure I want to do.
So that means today is special. And special days deserves special things, like a family of angel bells donning the tree. Another special thing today is I'm going to begin again
my 365-photo challenge
that I got about a third of the way through last time. This year is going to be so special for our little angelic family, and I want to record it!
I love our little angelic family - at least their angelic to me!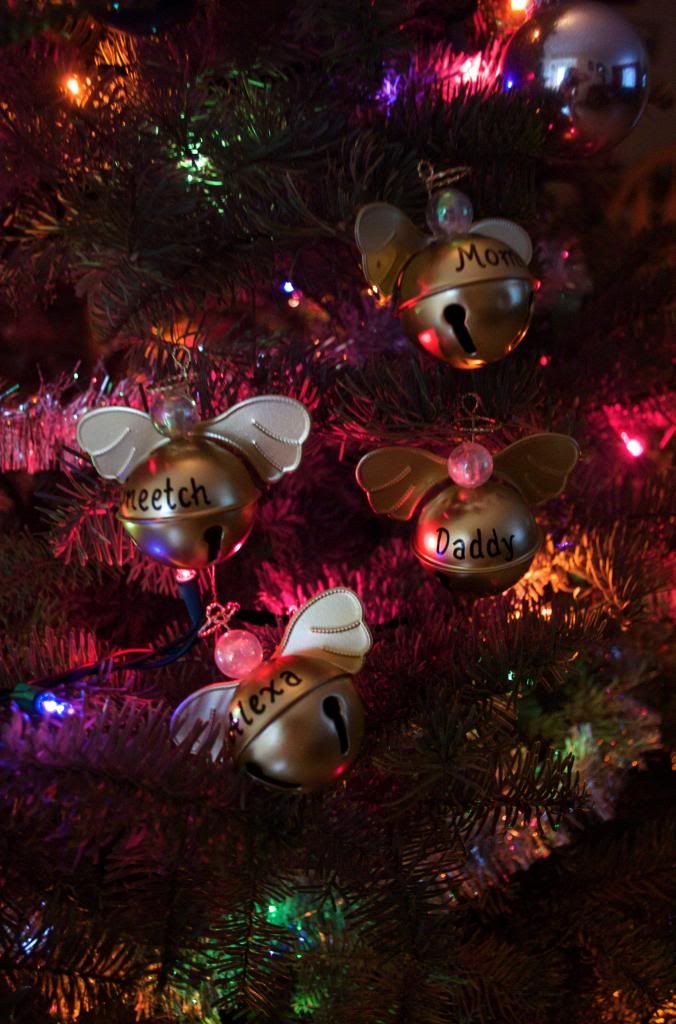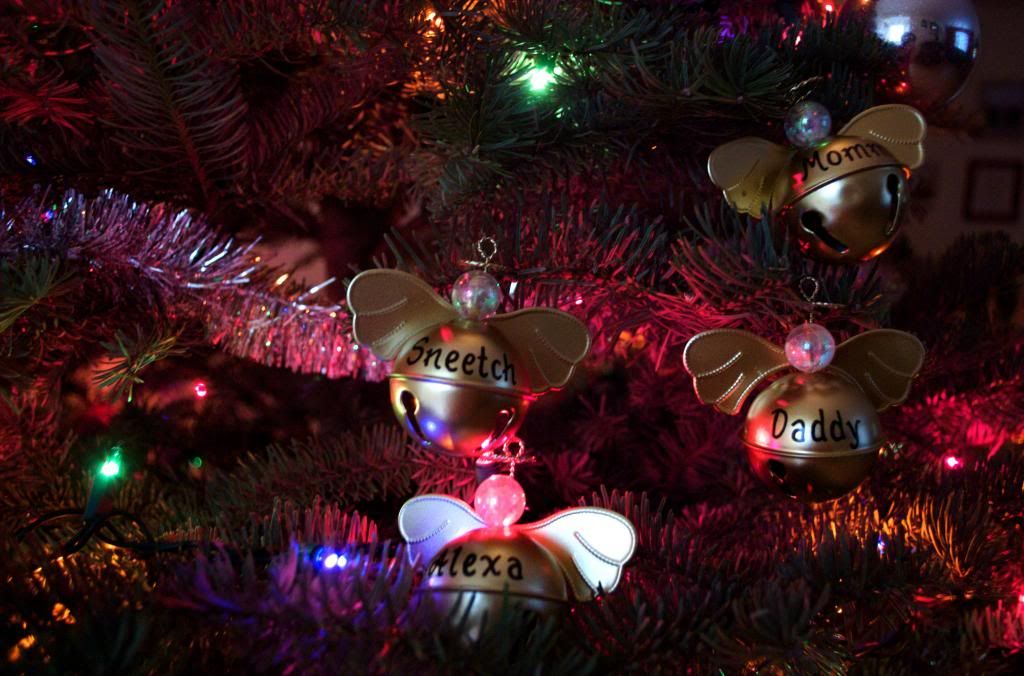 "...though it has never put a scrap of gold or silver in my pocket, I believe that it has done me good, and will do me good; and I say, God bless it!"
-Scrooge's Nephew, A Christmas Carol, Charles Dickens