I just found out recently that a friend of almost 22 years (yeah, since I was 2) has been having difficulty getting pregnant for about 2 years. I found out from one of her family members, and when I asked her about it, she told me she didn't tell me because she didn't want to complain since Nicholas and I have been waiting for our family for so much longer and she already has a little boy.
My heart breaks
for her.
Nicholas' aunt and I had a talk a couple weeks back where she expressed to me that her 9 children came to her pretty much whenever she wanted, except for the two youngest, whom are twins, whom she had to wait for for 3 whole months. She was scared that she was too old or her body was too spent to complete her family.
My heart breaks
for her.
My sister has one little girl, who is almost 2, and a son who is waiting for the rest of his family in heaven. She hasn't been able to get pregnant since she lost her little boy because of the trauma she experienced.
My heart breaks
for her.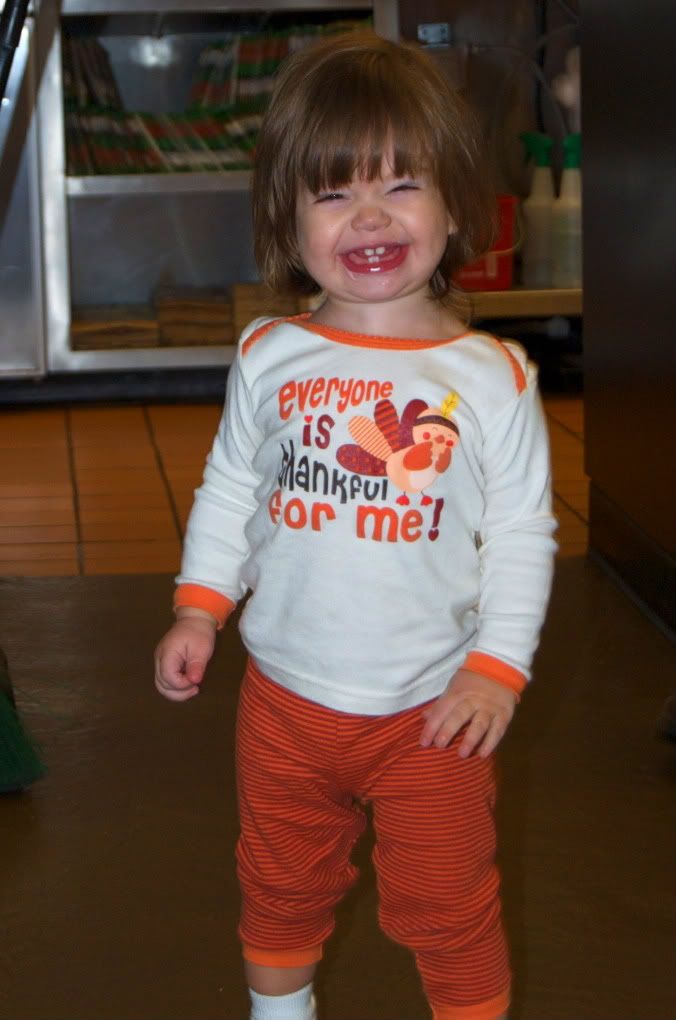 My niece, Anna, is such a little cheeser! She was trying to sneak and discover all of Burgerville's secrets!
A high school friend waited to get pregnant after her first boy for, I think, nearly a year and could not receive fertility treatments because the cardinal time to wait for fertility services is 12 months. She wanted her family before 12 months.
My heart breaks
for her.
I would like to just come out and say that if you are experiencing the heartache of infertility, whether it be for
one month or 48
, whether you have
no kids or 9
, whether you are feeling these fears
now or did many years ago
, I hope you come to me. I would love to cry with you, laugh with you, and hope with you. This journey is
a million times easier
with supportive friends. I want to be your friend!
I understand that some days are harder than others, but that not every moment is consumed with deep depression and aching. I also understand that baby showers are difficult, but you still want to go because you love your friends and are happy for their happiness but completely ache for your own. I understand the scared and sometimes hopeless feeling as well as the feeling that
God's love encircles you with new blessings every moment
and how could one be sad when there's so much joy and hope in His love for each of us. I understand that, sometimes, a good cry and a very honest post early in the morning on a Saturday is just what is needed. I understand that
opportunities for growth sometimes look suspiciously like trials.
I understand, so let's get through this time in our lives together. Email me at rachelandnicholas@gmail.com or call if you have my number (I'll give it to you later if you want). I love you, truly I do. While this heartache is so personal, we don't have to deal with it alone. Let's help each other, and we can be happy together!