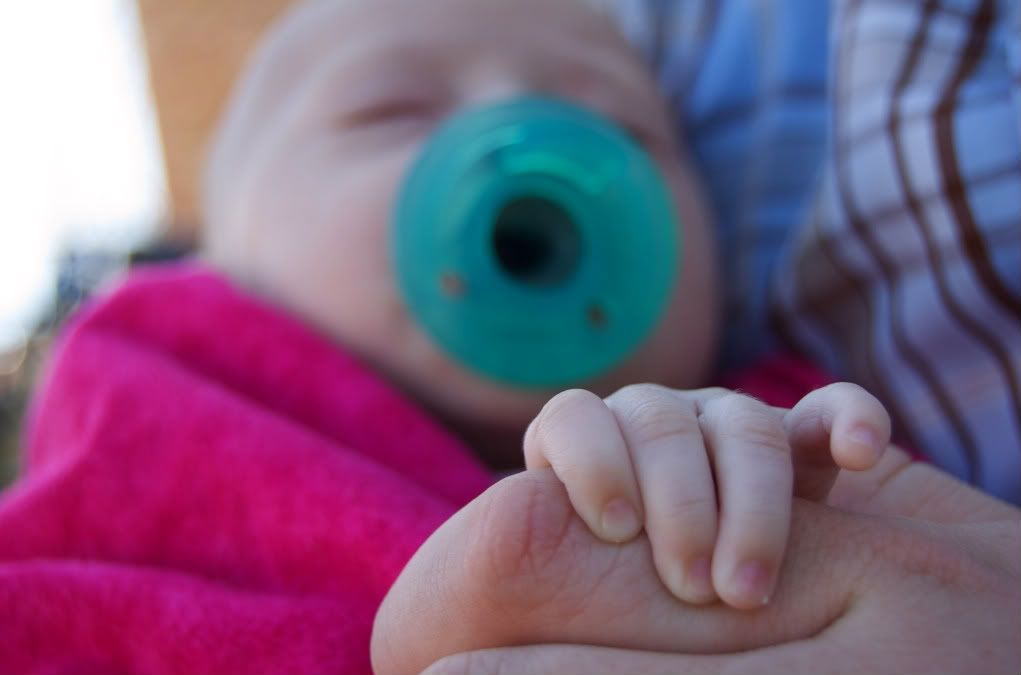 We have had so many people express their happiness to us for Alexa coming to our family, but none more perplexing as some variation of
"You guys are so great; you deserve this."
While I have always graciously accepted that compliment, because I do know what they are trying to say, I do want to make one thing perfectly clear:
we do not deserve the blessing of children, Alexa, or being parents!
There is no act,
no series of acts
,
no lifetime of sainthood-worthy decisions
that could make us worthy to have this beautiful girl in our home. No.
She is entitled
to parents and a family sealed for time and all eternity. That is why adoption happens and families exist. Not because parents have done anything special or spectacular enough,
or they waited long enough
, or
they endured the waiting well enough
. It's because all children are God's children, and
He is blessing our lives
with the opportunity to have them in our families.
I think there is some confusion over how blessings work. If we live the how God wants us to live, we will be blessed. Simple enough, right? The confusing part, I think for some, is that
specific actions do not lead to specific blessings.
We cannot choose the consequences of our actions, or others' actions, good or bad. All of that is up to God and what
He knows
to be best for us so we can become better people.
Righteous Action A does not lead to Blessing A, it leads to a blessing. Period.
So while I am flattered that so many people think us to be deserving parents, I submit that
there is no such thing as a parent who deserves their child/ren
...no matter how awesome they are. ;)