So the lower drawer of my jewelry box looked like this, and my jewelry was on the dresser: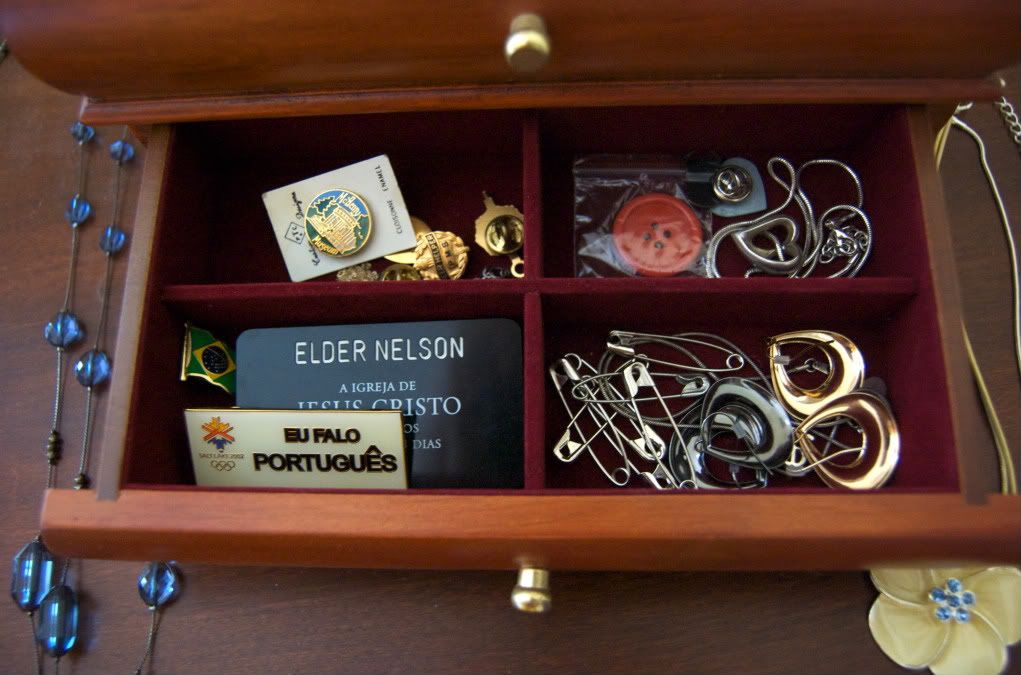 buttons, safety pins, honorary pins I never wear, broken necklaces, and Nick's
mission
mementos--all things we want to keep but that just take up space.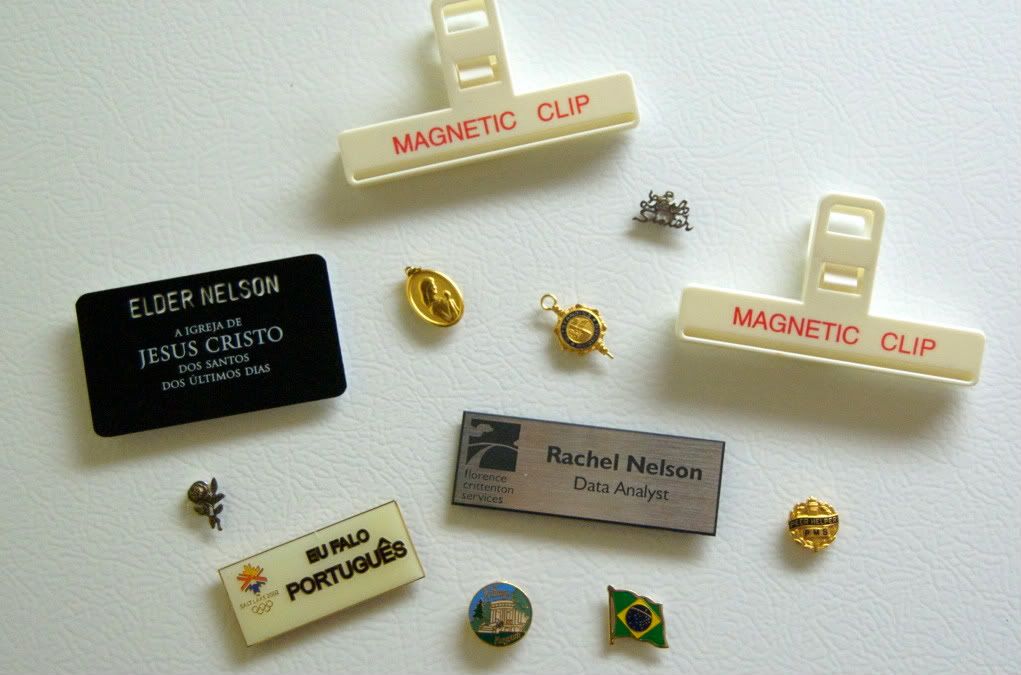 I used these tools to get me there, along with a glue gun, and for some of the more textured pieces, some super-mega glue: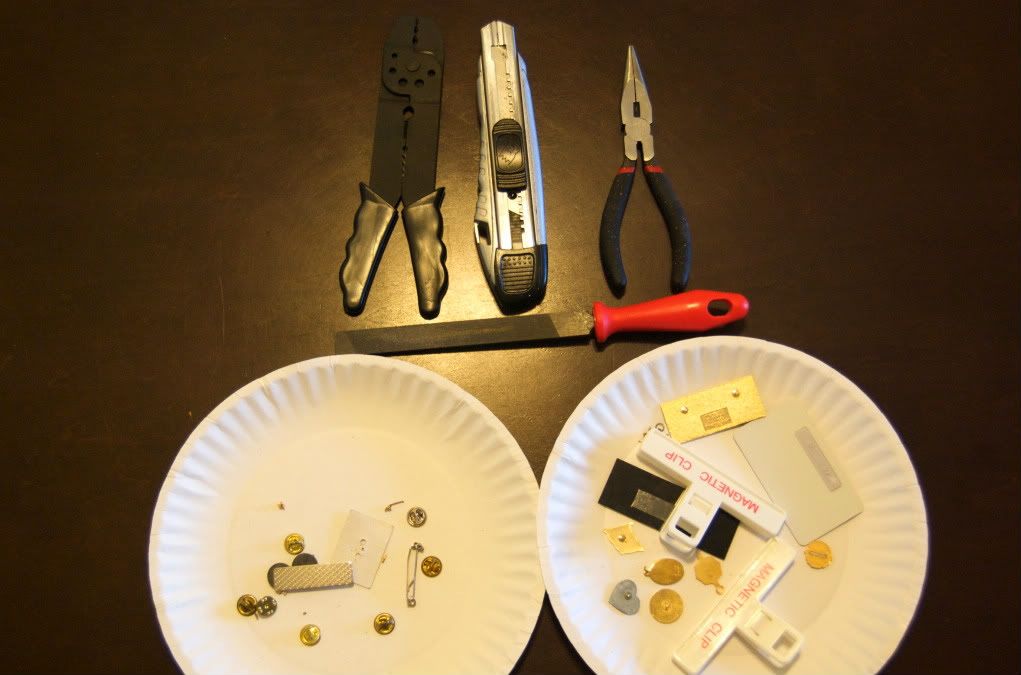 The tools used were wire cutters, a razor blade, pliers, and a file. The plate on the left are the trashed excess from the little trinkets on the right. We also beefed up a couple wimpy magnetic clips.


And now my jewelry box actually has jewelry in it! Novel concept I think.
The magnets I used are
here
and I have plenty extra for more little trinkets I find and don't want to trash.