This is how we have gotten our Christmas Tree the past 3 years: it just walks to our house!
Haha! We're so funny! No, those are Nick's legs, and he carried our tree from the local high school back to our house just a couple of blocks away.
Alexa and I walked with Daddy, which was pretty funny sometimes!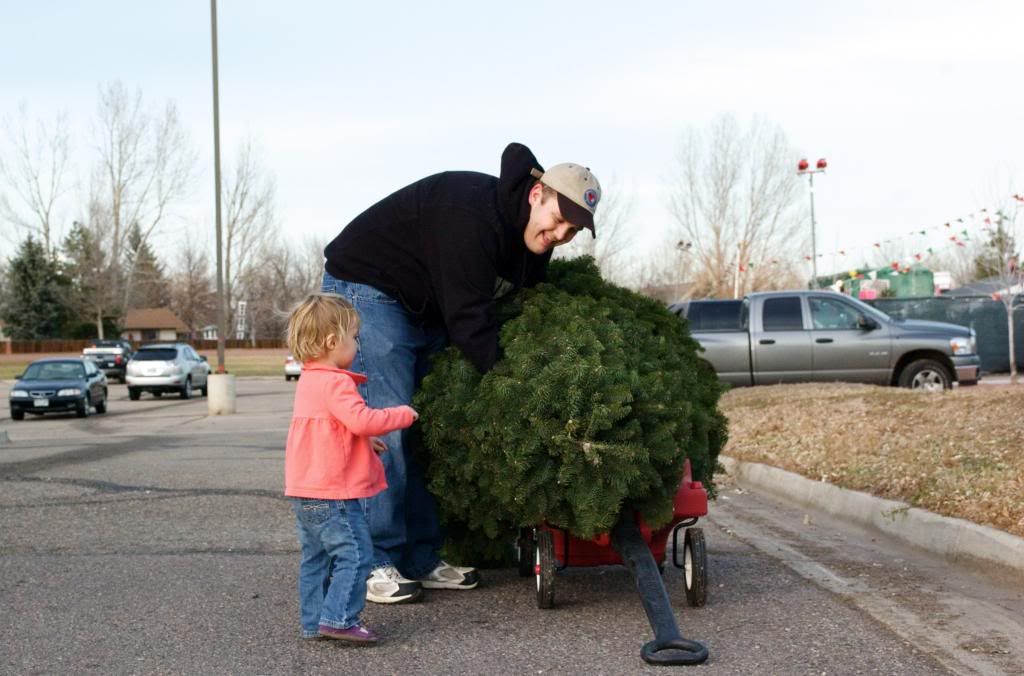 We tried the wagon, but the tree wasn't having it, which is okay when you've got Superman for a dad!
We really love our tree! The End.