Let me show you how successful our 2-weekend garage sale was:
This beautiful little girl was adopted by her parents in July. She looks like such a little grown-up!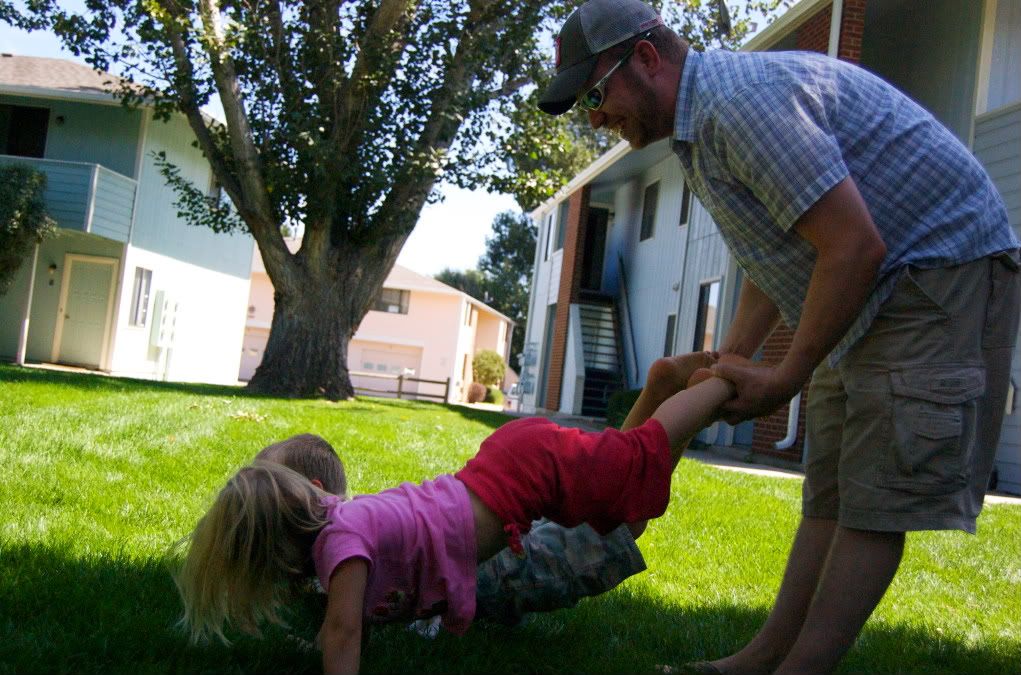 Well, we may not have made a lot of money, but we had a good time doing it!
We actually did sell some things, like the television Nick's grandparents donated to us that's older than me. It went for $2. We're practically millionaires.
I prefer cooler weather, but
living in the summer
has its perks.