This past Mother's Day could have been bad, but it was amazing, and here's how I did it in only 4 easy steps:
1. Talk to an adoptee. I chose to talk with
my Aunt Kim
. She was adopted and is so grateful for her life. So am I. She is
simply amazing!
This is Kim with two of her daughters, Alyse and Ashley.
2. Have a
ginormous
breakfast prepared by your husband and his cousins. Seriously, the breakfast included OJ, milk, chocolate milk, eggs, waffles, strawberries, whipped topping, bacon, croissants, and enough of each item to feed a small army. Seriously divine!
This is Nicholas with his cousin Rob making breakfast. Nick is chopping "strawbellies" and Rob is making the waffle batter.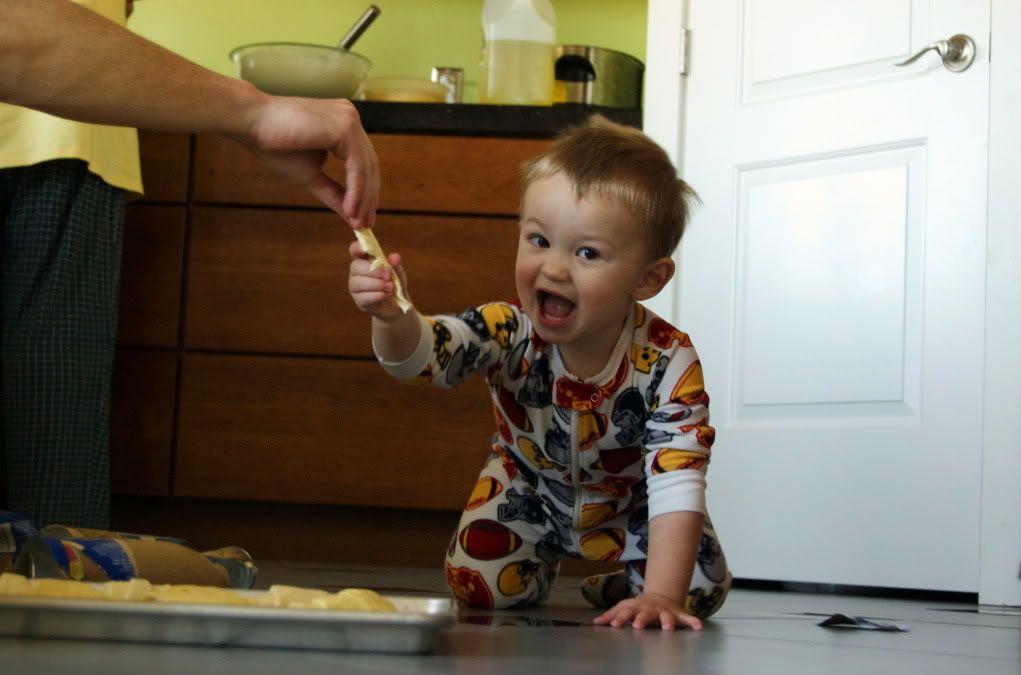 Rob's son, Russell, wanted to help, so his dad let him snitch some croissant dough. Delish!
3. Call your mother. Remember all that
she did
for you, all that
she sacrificed
for you, and how
she made your life beautiful
. All of us should remember to always, but especially on Mother's Day, to "Treat your mother right!"
My mom, Renee, with my brother Jacob a few years back
Nicholas and his mom, Laurie, dancing at our wedding
4. Go to your extended families home and eat ice cream, popcorn, talk, laugh, spin, and play roof ball. Super fun game...I pretty much dominated...except for when I didn't.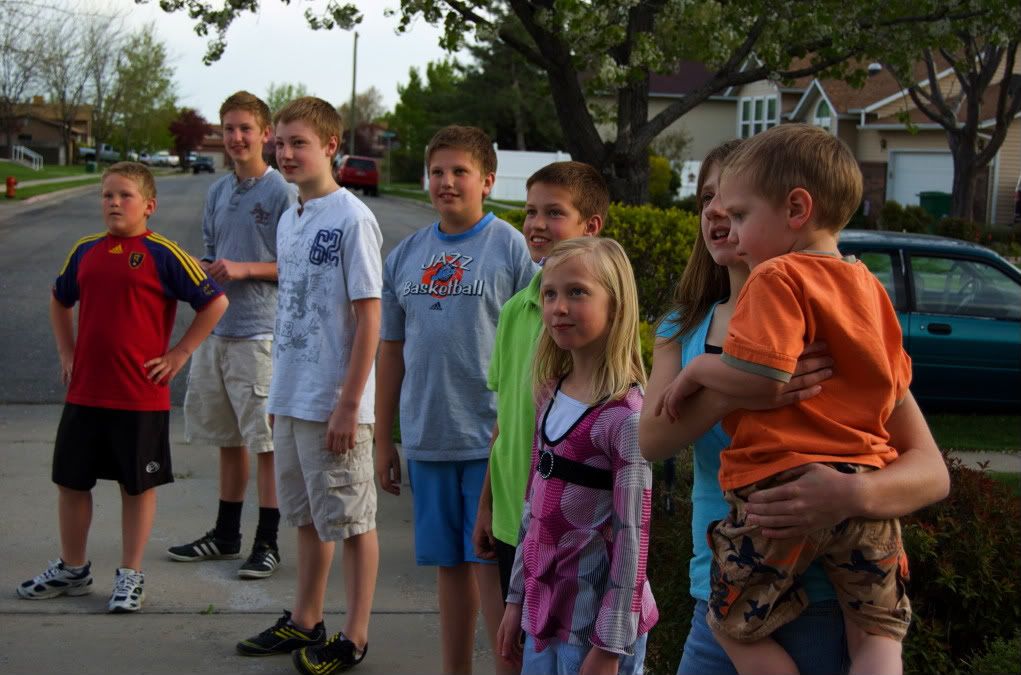 Two families of cousins lining up for Roof Ball...there's some who aren't photoed. That little gal is also Rachel, therefore

clearly awesome!
Our cousins Megan and Brandon spinning (can I just say, once again, that I love my camera!)
This mother's day was awesome, and I am so grateful for my family, everyone of them. I have
two aunts who were adopted
, and I can't imagine my family without either one of them. They were always meant to be with us! And so are our children, just not yet. Maybe next year...